Disclosure: This post contains affiliate links, which means I may receive commissions for purchases made through links in this post, at no cost to you. Please read my disclosure for more info.
Update: Check out my review of The Judge here.
Remember what I said about Robert Downey Jr. moulding his characters to fit him rather than the other way round? The trailer for his next movie, The Judge, shows exactly that.
When I first heard about this movie, I thought it would be a serious, dire murder mystery drama. Partly because the synopsis talked of murder, but mostly because the first still they released months ago was this extremely moody shot: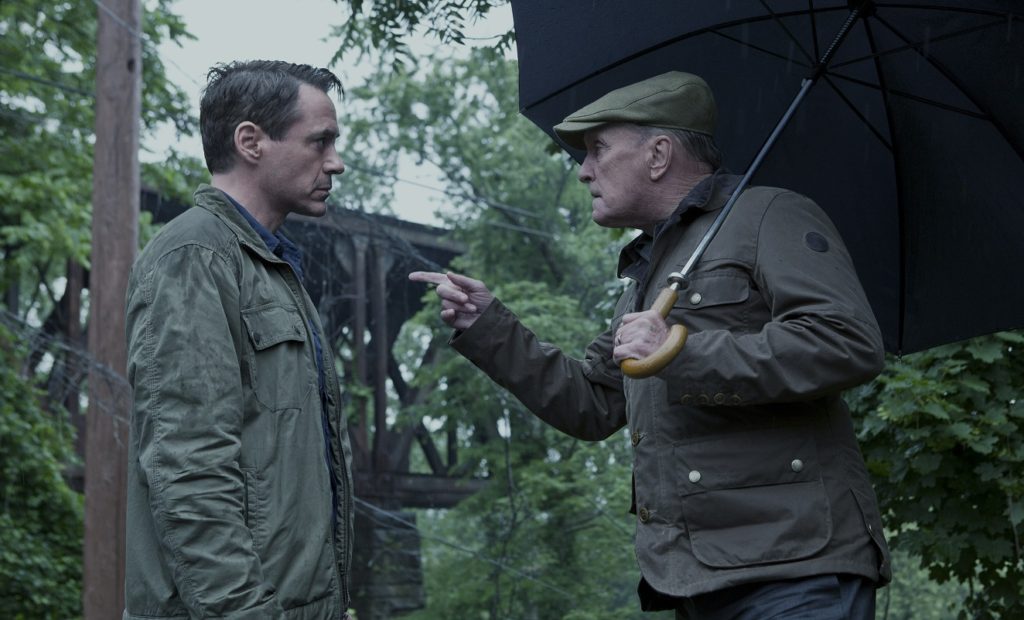 The synopsis is as such: Big city lawyer Hank Palmer returns to his childhood home where his father, the town's judge, is suspected of murder. Hank sets out to discover the truth and, along the way, reconnects with his estranged family.
So you'll understand my surprise when the trailer turned out to be so… upbeat. With music that is as suited to one of Nicholas Sparks' romances as they are to this apparently heartwarming character drama about reconnecting with family… that has been accused of murder.
I'm not disparaging it; I'm surprised that's all. I've wanted to watch this movie since I first heard it was being made, and now that I discover it will be a different movie from what I expected, I still wouldn't miss it for anything (because helloooo, Robert Downey Jr). But it just goes to show that RDJ's characters will always have *him* in it — flashy and neurotic — either that, or he will always pick scripts that allow him to be *him*, with an extra element of whatever he needs to be thrown on top.
After all, he parted ways with Gravity, in the role that went to George Clooney, because the technicalities of that shoot were so rigid and every movement had to be choreographed in advance that he and the filmmakers agreed that it wasn't compatible with his improv style. Which is a pity, because I could imagine him as Matt Kowalski, though George Clooney was great. (Especially when Kowalski said "I know I'm devastatingly good looking but you gotta stop staring at me.")
It just makes me more curious to see what RDJ can do, if he were to switch to the types of heavy dramas that Sean Penn (Mystic River) and Tom Hardy (Locke) usually do — the one that I thought The Judge was going to be, until it wasn't. I was so looking forward to seeing that side of his range. But with an acclaimed cast and a prime awards season release date in October, it could be shape up to be a contender anyway.
Director
David Dobkin
Cast
Robert Downey Jr., Robert Duvall, Vera Farmiga, Billy Bob Thornton, Vincent D'Onofrio, Jeremy Strong
Robert Downey Jr. stars as big city lawyer Hank Palmer, who returns to his childhood home where his estranged father, the town's judge (Robert Duvall), is suspected of murder. He sets out to discover the truth and along the way reconnects with the family he walked away from years before.